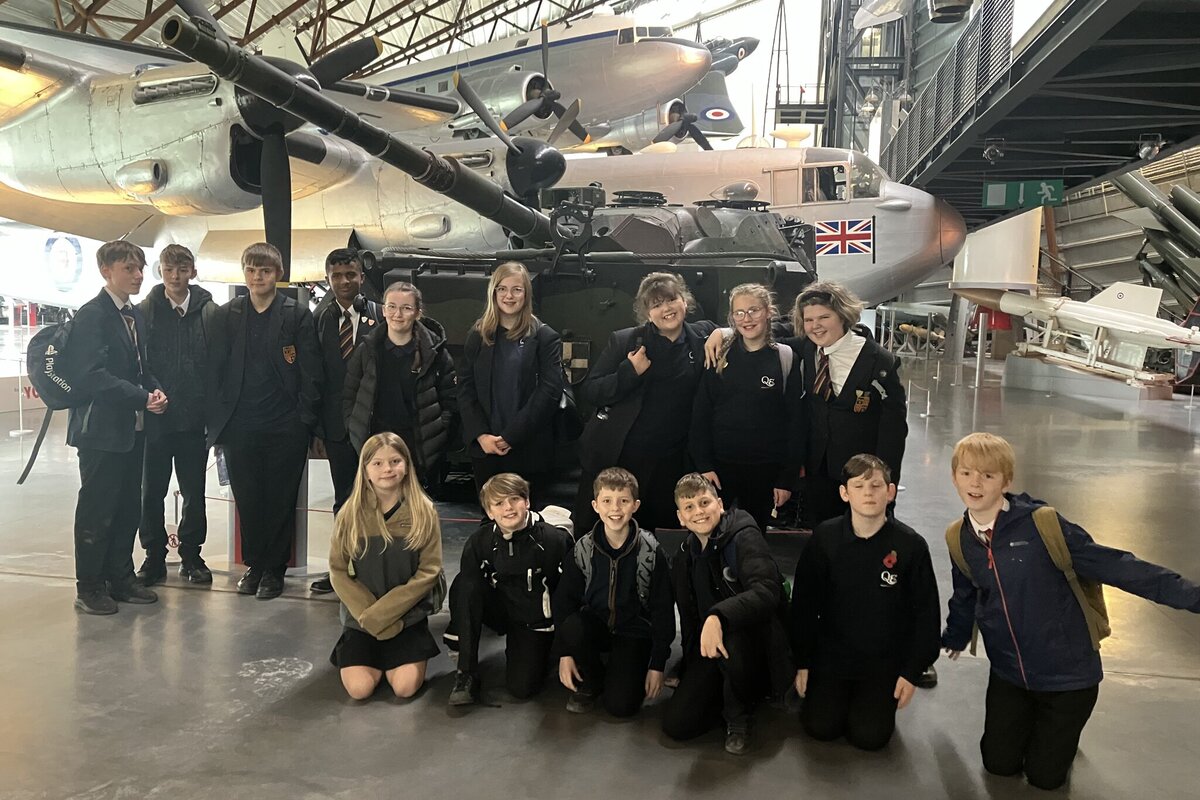 Over twenty team from across the Midland attend the onsite Glider Challenge at RAF Cosford on the 9th November.
Students had gained a place on the challenge through submission of research the theory of flight, types of aircraft and glider designs.
Our Year 7 team designed and built a unique and brilliant glider which won the "Furthest Flight category" doubling the second-place distance!
A fantastic achievement by our young engineers.