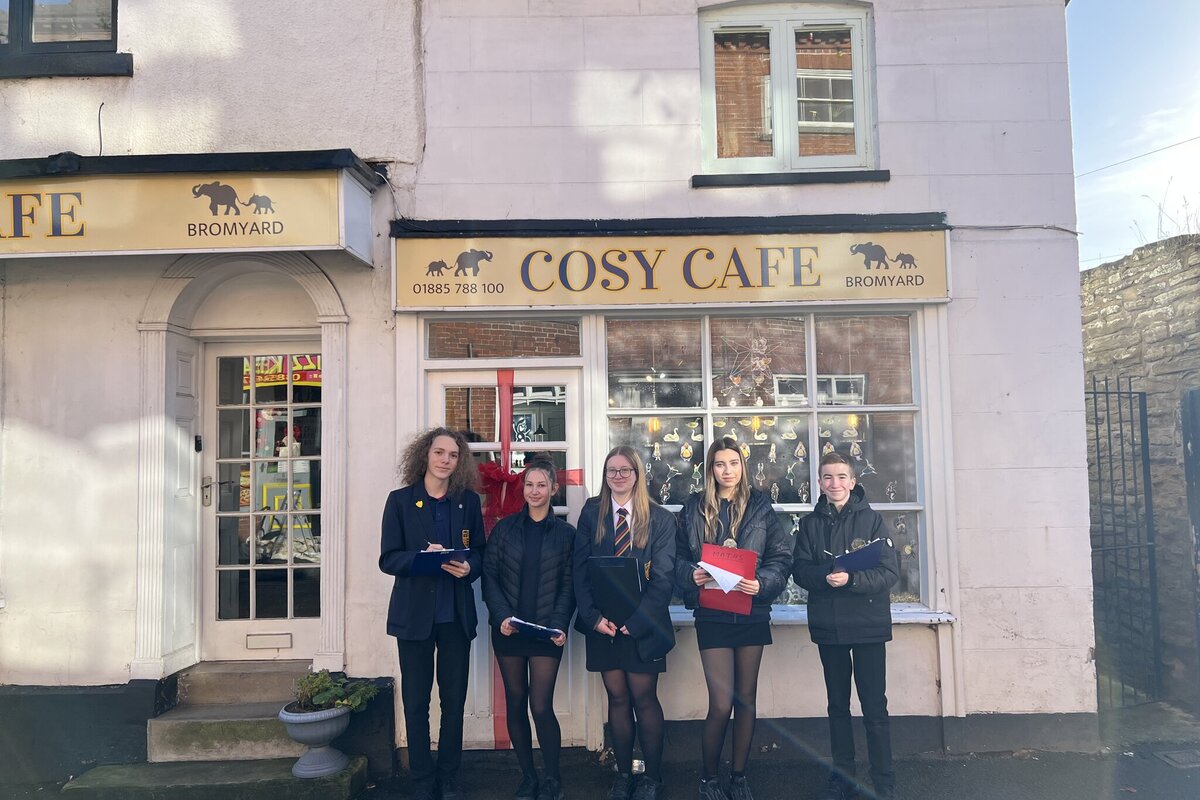 'Year 11 pupils from QE, along with Mr Racic, were invited by Cllr Claire Davis down to Bromyard to judge this year's Bromyard Christmas Shop Window displays.

The

theme

this year was " Seasonal Songs or Carols"
Cllr Claire Davies explained: "The reason for this is because we have a multicultural faith or no faith residents in Bromyard. We want this to be inclusive to all shop traders."
The volunteers (which included Head Boy - Oliver, Head Girl - Eliza, Deputy Head Boy - Theo, Yeva and Celia) used their own criteria for the voting agenda which included:
Originality
Own effort
Colourful
Meaningful
The pupils visited over 50 different shop windows before they were invited into the 'Cozy Cafe' where drinks and light refreshments were provided whilst the overall scores were totalled up. They were asked to award Gold, Silver and Platinum. You will have to wait until tomorrow to find out who the winner was!'
Thank you to all competitors, thank you to Cllr Claire Davies for inviting the school to do the judging and a special thanks to 'The Cozy Cafe' who provided refreshments for us all. Good luck and Merry Christmas to all.